8th IoT/M2M EXPO <Finished>

eSOL and its subsidiary, eSOL TRINITY, participated in 8th IoT/M2M EXPO held in Tokyo, Japan from April 10th to 12th.
At our booth, we showcased embedded platform that supports safety, security and high functionality of IoT.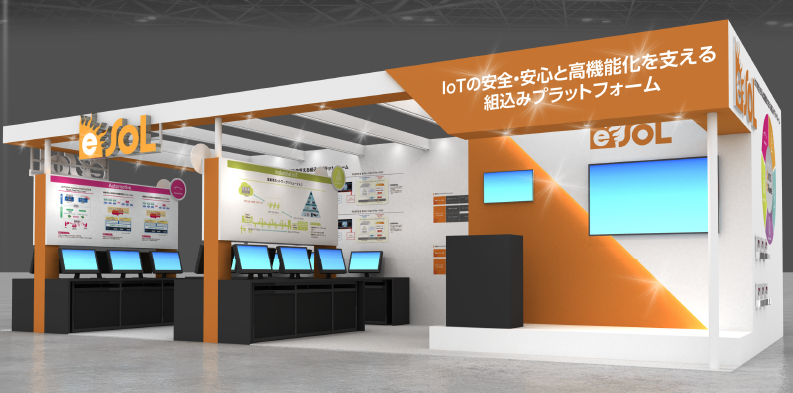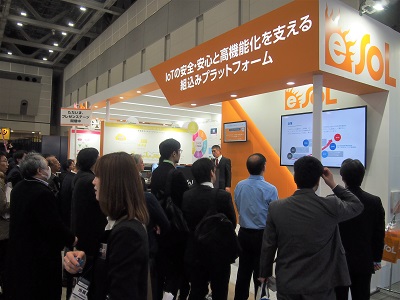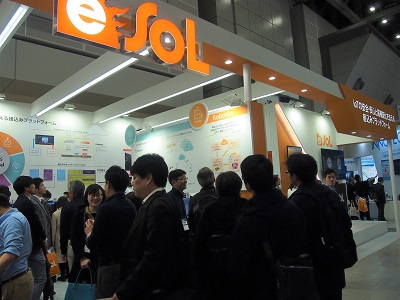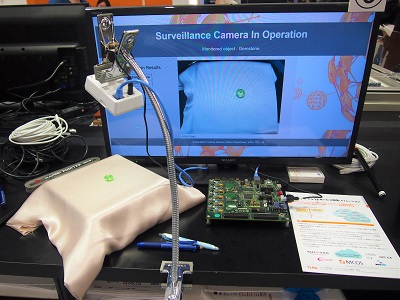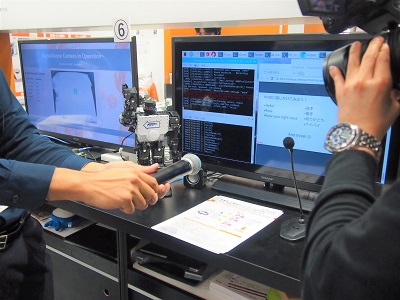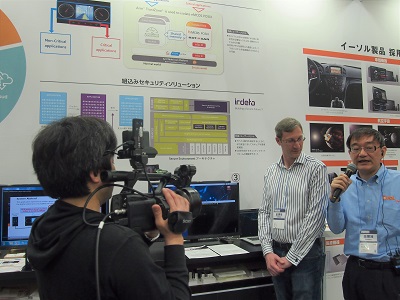 Focusing on
scalable RTOS
/
TRON-based RTOS
, solutions and demonstration on autonomous mobile robots, autonomous driving, industrial networks, and secure communications, with keywords such as ROS/ROS 2, AUTOSAR, and OPC UA were exhibited. We took this opportunity to showcase our latest products, new services, and track records. In addition,
a stage was setup inside our booth to live broadcast our solution, and presentation given by partners in our eco-system
. These technologies, products and services comprehensively support the development of software for IoT devices that require safety and security.
Event information
Contents of the exhibition
Variety of solutions were exhibited, including demonstrations with actual equipment.
Embedded platform that supports the safety, security and functionality for IoT

Platform & Security
++ ROS on eMCOS

++ Functional safety-enabled ARM(R) TrustZone(R)-based multi-OS & separation Solution
Automotive
Demonstration of MaaS/CaaS concept demonstration with autonomous driving delivery car box
++ Lightweight Hypervisor [Product of AUBASS]
Virtualization solutions for ECU control system integration
++ Model-based Development Solution

Industrial IoT
++ OPC UA compatible RTOS

Robotics
Engineering services to accelerate the development and commercialization of highly reliable robotic systems with resource-saving microcontrollers.

Cloud
++ Secure Communication x Cloud-enabled RTOS Platform

Leveraging rich Web services to ensure safe integration and development efficiency of Edge x Cloud Systems
Benifits of Scrum development and cloud management tools for better work efficiency.

Test Platform
++ ISO 26262, DO-178B/C software Verification Solution

Software verification tool "RVS" (made by Rapita Systems) provides comprehensive support from unit test to system test of mission critical equipment development
++ Virtual Platform Solution by Arm's Genuine IP Model

Support for building of virtual platform using highly reliable IP model, "Arm Fast Models", with the benefits of shortening development period and cost reduction.
++ Threat/Safety Analysis Tools

Seamless integration of cyber threat analysis, safety analysis and safety design and evaluation using only one tool.

Booth Stage Presentation
11:00 - 11:20
[A-1] Demo Live Broadcast
Software Verification Solution
11:30 - 11:50
[A-2] Demo Live Broadcast
Virtual Platform Solution
12:00 - 12:20
[A-3] Demo Live Broadcast
Embedded Security Solution
12:30 - 12:50
[A-4] Demo Live Broadcast
Autonomous driving/Autonomous Control System Development Solutions
13:00 - 13:20
[A-5] Demo Live Broadcast
Multi-OS & Separation Solution
13:30 - 13:50
[A-6] Demo Live Broadcast
Automotive Cyber Security Solution
14:00 - 14:20
[A-7] Demo Live Broadcast
AUTOSAR Adaptive Platform
14:30 - 14:50
[A-8] Demo Live Broadcast
ROS/ROS 2 Engineering Services
15:00 - 15:20
[A-9] Partner Presentation
Renesas's approach to robotics market and collaboration with eSOL
Mr. Akihiro Matsuyama, Renesas Electronics Corporation
15:30 - 15:50
[A-10] Demo Live Broadcast
Industrial Network Solution
16:00 - 16:20
[A-11] Demo Live Broadcast
Embedded + cloud Service Development Solution
16:30 - 16:50
[A-12] Demo Live Broadcast
Multi-OS & Separation Solution
17:00 - 17:20
[A-13] Demo Live Broadcast
Autonomous driving/Autonomous Control System Development Solutions
11:00 - 11:20
[B-1] Demo Live Broadcast
Threat/Safety Analysis Tools
11:30 - 11:50
[B-2] Demo Live Broadcast
eMCOS compatible Model Development Tools
12:00 - 12:20
[B-3] Demo Live Broadcast
Embedded Security Solution
12:30 - 12:50
[B-4] Demo Live Broadcast
Autonomous driving/Autonomous Control System Development Solutions
13:00 - 13:20
[B-5] Demo Live Broadcast
Multi-OS & Separation Solution
13:30 - 13:50
[B-6] Demo Live Broadcast
Automotive Cyber Security Solution
14:00 - 14:20
[B-7] Demo Live Broadcast
AUTOSAR Adaptive Platform
14:30 - 14:50
[B-8] Partner Presentation
Autonomous security for protecting against cyber attack
Mr. Masaki Okumura, Asgent Co., Ltd. (Distributor of Karamba Security)
15:00 - 15:20
[B-9] Partner Presentation
Introducing Ansys' embedded solution
Mr. Michiyoshi Ishii, ANSYS Japan K.K.
15:30 - 15:50
[B-10] Demo Live Broadcast
Industrial Network Solution
16:00 - 16:20
[B-11] Demo Live Broadcast
ROS/ROS 2 Engineering Services
16:30 - 16:50
[B-12] Demo Live Broadcast
Embedded + cloud Service Development Solution
17:00 - 17:20
[B-13] Demo Live Broadcast
Autonomous driving/Autonomous Control System Development Solutions
11:00 - 11:20
[C-1] Demo Live Broadcast
Process Management Cloud Service for Scram
11:30 - 11:50
[C-2] Demo Live Broadcast
Lightweight Virtualization Solution for ECU Integration of Control Systems
12:00 - 12:20
[C-3] Demo Live Broadcast
Embedded Security Solution
12:30 - 12:50
[C-4] Demo Live Broadcast
Autonomous driving/Autonomous Control System Development Solutions
13:00 - 13:20
[C-5] Demo Live Broadcast
Multi-OS & Separation Solution
13:30 - 13:50
[C-6] Demo Live Broadcast
Automotive Cyber Security Solution
14:00 - 14:20
[C-7] Demo Live Broadcast
AUTOSAR Adaptive Platform
14:30 - 14:50
[C-8] Partner Presentation
Secure Platform for NEXT GEN POSIX OS
Mr. Martin Soukup, Irdeto
15:00 - 15:20
[C-9] Partner Presentation
Connect with OPC UA! The future of Smart factory
Mr. Takamichi Suzuki, Another Ware Co., Ltd.
15:30 - 15:50
[C-10] Demo Live Broadcast
Multi-OS & Separation Solution
16:00 - 16:20
[C-11] Demo Live Broadcast
Industrial Network Solution
16:30 - 16:50
[C-12] Demo Live Broadcast
Embedded + cloud Service Development Solution