eSOL's partners
To make it easier for customers to develop their products efficiently, eSOL expedites its partner network by supporting partners' services.
Category
In alphabetical order
CPU

Ambarella is the technology leader in low-power, high-definition video compression and image processing semiconductors, and developed a fully integrated system-on-chip product family based on the latest H.264 video compression standard. Ambarella offers eSOL's RTOS and IDE suites to its customers in the ready-to-use reference design.
eT-Kernel Platform, including eT-Kernel, PrKERNELv4, and eBinder, is compatible with the ARM core. In addition, eT-Kernel Multi-Core Edition supports the MPCore multiprocessor, and ARM's genuine compiler RealView© is bundled with eBinder. eSOL closely collaborates with ARM engineers in development, and proactively cooperates as a member of the ARM Connected Community.

Altera Corporation is the pioneer of programmable logic solutions, enabling system and semiconductor companies to rapidly and cost effectively innovate, differentiate, and win in their markets.
eSOL offers the eT-Kernel real-time OS-based software platform for Altera SoC FPGA device which includes the peripheral driver of Altera SoC to help customers quickly start the development. Free eT-Kernel Platform Evaluation Kit is available for 30-day evaluation.

Xilinx is the world's leading provider of All Programmable FPGAs, SoCs and 3D ICs. These industry-leading devices are coupled with a next-generation design environment and IP to serve a broad range of customer needs, from programmable logic to programmable systems integration.  eSOL's real-time OS platform, consisting of the eT-Kernel Multi-Core Edition real-time OS, the eBinder IDE, middleware components, plus professional services, accelerates development of embedded system with Xilinx all programmable devices. Free eT-Kernel Platform Evaluation Kit for Xilinx Zynq-7000 All Programmable SoC is available for 30-day evaluation.

Faraday Technology Corporation
eSOL products support Faraday FA526 and FA626TE that have ARM-compatible cores. In collaboration with Faraday, eSOL boosts embedded software development on FA526 and FA626TE by providing leading RTOS and IDE suites, and professional support from technical assistance to custom engineering.

Fujitsu Semiconductor Ltd.
eSOL's eT-Kernel real-time OS and eBinder IDE support Fujitsu Semiconductor's MB86R10 and MB86R20 graphics display controllers (GDC) series for automotive applications. Fujitsu selected eT-Kernel and eBinder to include them in their software development kit for Fujitsu's GDC. The eT-Kernel real-time OS-based software platform also supports MB86R00 GDC series. The combination of eSOL's eT-Kernel Platform and Fujitsu Semiconductor's GDC enable development of in-vehicle display systems including center console, cluster meter, car navigation systems and in-vehicle camera systems for driver visual assistance in less time at lower cost, while achieving high real-time capabilities and reliabilities.

eT-Kernel Platform supports the i.MX series with ARM-core based, PowerQUICCⅡ(MPC82xx), and Power-Architecture based PowerQUICCⅡ Pro (MPC83xx). The i.MX series performs best in digital home appliances and mobile devices which require low power consumption, while the PowerQUICC series is mostly utilized in high-speed-demanding network devices. By using eBinder, which has been optimized for these software developments, you'll be able to get your quality products to market more quickly and with reduced BOM cost.
Personal Media Corporation
Personal Media Corporation is one of the board members of the T-Engine Forum and has worked closely with eSOL as group leader for the Kernel/Development Environment WG.
eBinder supports a series of T-Engine development kits from Personal Media. This kit comes with T-Engine standard boards, which are supported by eT-Kernel Platform including eT-Kernel. T-Engine development kit is available from eSOL, in combination with eBinder.

eT-Kernel Platform is compatible with Renesas Technology' s CPUs which incorporate SH-3, SH3-DSP, SH-4, and SH-4A cores. eSOL also supports many controllers, including built-in USB/Ethernet and a variety of media. Therefore, you can immediately start development, without additional driver development or accommodating other middleware.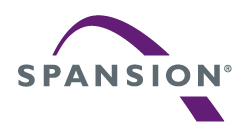 Spansion Innovates Limited
Spansion is a global leader in Flash memory-based embedded systems solutions. Spansion Flash memory, microcontrollers and analog products drive the development of faster, more intelligent and energy efficient electronics. UCT μT-Kernel 2.0 GCC Development Kit, provided by eSOL, supports the Spansion FM3 and FM4 family of MCUs which is based on the ARM® Cortex®-M3 and M4 processors. The kit enables efficient and easy development and evaluation of MCU-based systems. As an eco-partner, Spansion and eSOL continue to cooperate to develop real-time OS, development environment, and a variety of middleware for Spansion's microcontrollers.

ST's STM32 microcontrollers based on ARM Cortex-M processor and eSOL's RTOS-based software platform offers innovative application platform package allowing customers to achieve further innovation. UCT μT-Kernel 2.0 GCC Development Kit, provided by eSOL, is also available for the STM32 microcontrollers to reduce the cost and time of developing MCU-based systems. eSOL's eT-Kernel real-time OS-based software platform will obtain functional safety standard certification soon. eSOL and STMicroelectronics will strongly support users to reduce workload for approval regulation while securing high real-time performance and reliability.

Texas Instruments Incorporated
eSOL offers the µITRON-based software platform for TI DSP-based digital media processors, including the DaVinci processor which is optimized for digital AV communication peripherals.  By supporting engineering, eSOL comprehensively assists software development with DaVinci processors.  As a member of the TI Developer Network, eSOL develops and markets robust and reliable products in cooperation with TI Japan, TI India, and TI worldwide.

TOSHIBA Semiconductor & Storage Products
With its various semiconductor products driving the Human Smart Community, Toshiba Semiconductor & Storage Products Company can provide a front-to-end solution for embedded systems which covers every functions from Capturing/Sensing, Processing/Storaging to Connectivity.
eSOL and Toshiba Semiconductor & Storage Products Company jointly provide the eT-Kernel Platform for automotive device and amusement machine which require advanced multi-media processing. UCT μT-Kernel 2.0 GCC Development Kit for Toshiba's TX03 and TX04 Microcontroller Series which is based on ARM® Cortex®-M3 and M4 processors enables development of MCU-based systems in less time at lower cost. We will continue to work closely to provide various solutions.

I/O, Peripherals

eT-Kernel Platform supports Marvell's 88W8686, whose share within the consumer wireless LAN market is over 70%.  The Marvell 88W8686 integrates an ARM-compliant CPU, high-speed serial host interfaces including SDIO and SPI, and RF transceivers.  By using a 90nm process, it achieves the industry's lowest total system power and the smallest total system footprint.  Tied in with eSOL's IEEE 802.11a/b/g WLAN Driver and network middleware such asPrCONNECT/Pro, you can develop a high-speed, high-performance wireless LAN system with lower cost and faster product launch to market.

The S1R72V series is an external embedded USB controller designed to off-load the main CPU to achieve "low-power" and "high-speed performance". The controller has been used in a wide range of products, from vehicle equipment and industrial instruments to mobile phones and digital AV devices. Its use with PrUSB/Host and PrUSB/Device provides an effective and reduced development cycle.

PrFILE for Memory Stick is a file system optimized for MemoryStick™, developed with full cooperation from Sony.  This file system enables superb processing speed for a good end-user experience, and supports development of future Memory Stick-compatible devices with high-resolution movie download or recorded data security.  It is also compatible with MemoryStick PRO™.
TOPPAN and eSOL together provide system development solutions utilizing SD memory and SDIO cards. TOPPAN provides the SD host controller LSI, while eSOL offers the SD memory card driver and file system, and professional services. The SDIO card interface can also be used to enable extra functions such as Bluetooth, GPS, and wireless LAN.

ICE

adviceLUNA II can be used with eBinder for host-target communication and execution control. adviceLUNA II supports eBinder on MIPS and ARM cores, including MPCore processors.

Kyoto Microcomputer Co., Ltd.

SEGGER Microcontroller GmbH & Co. KG
eBinder supports J-Link that features up tp 3MByte/sec download speed to RAM and record breaking flashloaders, as well as the ability to set an unlimited number of breakpoints in flash memory of MCUs.
J-Link enables communication between the host and the target, and provides execution control functions that you can use through eBinder's interface.

Connecting eSOL's eBinder IDE with Synopsys' virtual software development and debugging environment "Synopsys Virtual Development Kit (VDK)" enables software development and validation on a fast virtual hardware platform without using the target HW board. This collaboration of tools enables early software development before the hardware is completed, resulting in accelerated time-to-market through concurrent development of hardware and software. Additionally, its capability to build an OS aware debugging/analysis environment improves software design efficiency. Synopsys VDK provides best solution of design innovation for automotive electronic devices and digital consumer products which show continuous increase in design complexity and requirement features.

Middleware

C&G offers a comprehensive font solution for eT-Kernel and PrKERNELv4 as part of eT-Kernel Platform, and supports the following:
[Fonts]
Bitmap font, scalable font, font layout engine
(supporting the native language appearance of Arabic, Indian, and Thai)
[Languages]
Japanese, Chinese (Simplified/Traditional), Hangeul, Western-Latin (ISO-8859), Thai, Arabic, and Indian

Ittiam Systems offers a range of codec products to PrKERNELv4 system developers on TI DaVinci™ DSPs.  This includes optimized encoders, decoders, trans-coders, trans-raters and pre/post processors for Audio, Video, Speech and Image.  In addition, Ittiam also provides a suite of application-specific media frameworks with pre-built system functionality targeted at entertainment/broadcast, communication and security applications.

Software Research Associates, Inc.
SRA is a leading company of C++ UI application framework "Qt" in Japan. Qt enables all developers to save significant time related to porting to other devices by supporting multiple OS and allowing them to target multiple platforms with one framework by simply reusing code. Qt applications run native on desktop, embedded and mobile host systems. Qt has been adopted into automotive, medical, industrial automation equipment and consumer electronics with touch-panel and more.
Qt and eSOL's POSIX-compliant eT-Kernel real-time OS enable development of powerful, interactive and platform-independent GUI applications. Qt training, consulting, development and support are provided by SRA.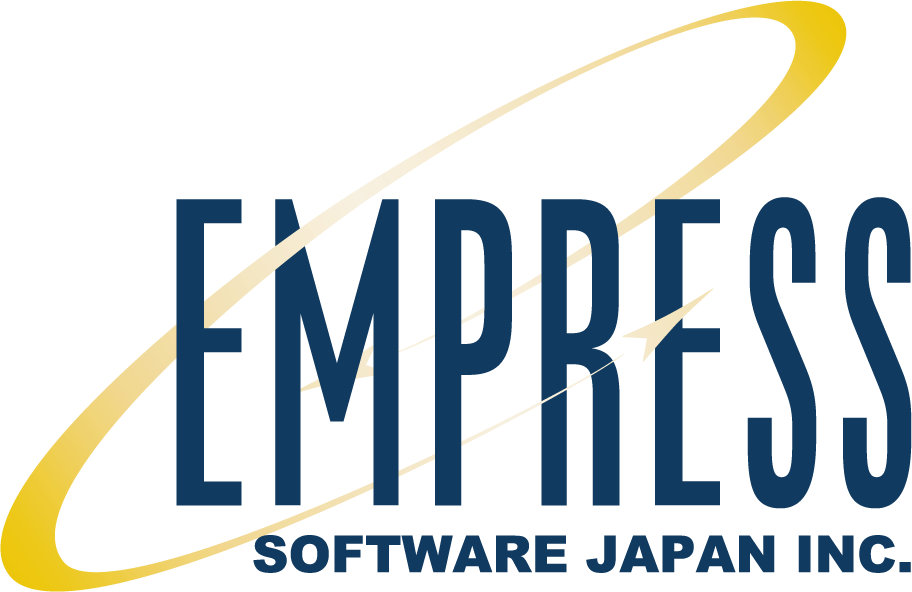 Empress Software is the leading provider of embedded database technology for over 35 years. Empress Embedded Database is a high speed database engine that is widely used for demanding applications and devices for medical, networking and telecom, industrial control and factory automation (FA), aerospace and defense, automotive, consumer electronics, and more with its fast power down recovery, replication, encryption, full text search index feature.
Empress Embedded Database is available for eSOL's eT-Kernel real-time OS in three scalable profiles consisting of eT-Kernel/POSIX, eT-Kernel/Extended and eT-Kernel/Compact to provide real-time performance database solutions.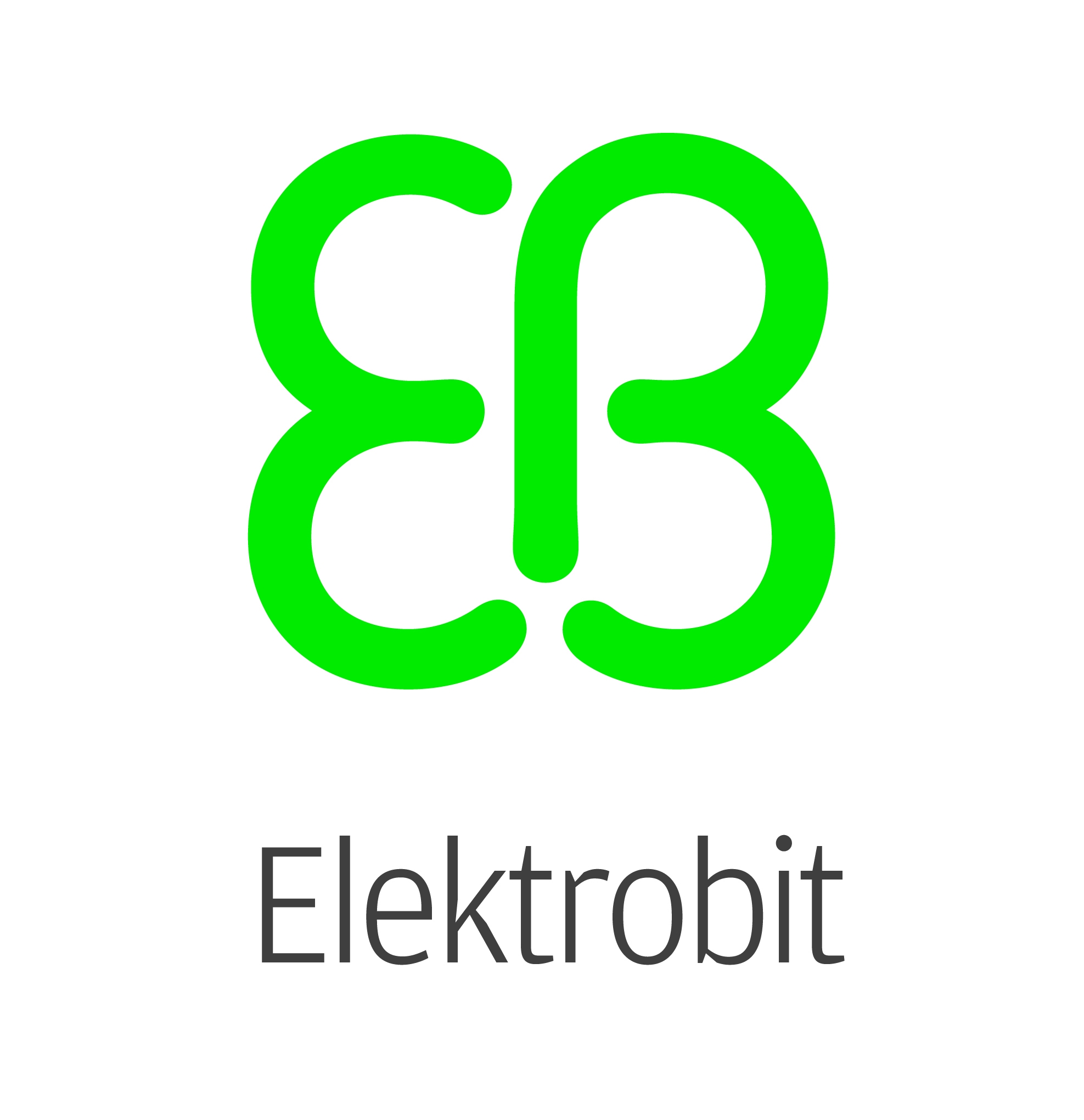 Elektrobit(EB) is a global company providing embedded software solution for automotive industry. We offer various service and products to simplify the development process and improve its efficiency. EB GUIDE Studio / GUIDE GTF is a tool that supports widely from specifications creation of GUI to inclusion in the actual system.
It is useful in developing HMI for instrument cluster, infotainment, and navigation system. Implementing GTF on eSOL's eT-Kernel RTOS by using eBinder IDE can accelerate development of more advanced system.

eSOL is an authorized distributor of "Fugue" from Kyoto Software Research, a file system dedicated to flash memory. Fugue supports NOR and NAND-based flash memory, and provides comprehensive functionality to make the most use of flash memory. eT-Kernel Platform supports Fugue.

eSOL offers "PEG" from Swell Software, widely used in many embedded systems. PEG is a tool kit for developing a GUI for an embedded system, based on eT-Kernel and PrKERNELv4. PEG software package includes the GUI library source code (available in C++ or ANSI C), a GUI development tool, and various drivers. The compact design makes it possible to use it under strict hardware requirements.

Z-core RTP is Zuken's RTP library complying with RFC1889/RFC1890.
Operating with eSOL's eT-Kernel Platform, Z-core RTP enables easy development of real-time motion picture products such as network camera and PDA.
It contains interface to major CODEC.

Ubiquitous Computing Technology Corporation
Ubiquitous Computing Technology Corporation offers optimized source codes of the latest µT-Kernel 2.0 real-time operating system which is now being standardized by T-Engine Forum, for the latest microcomputers developed by various different semiconductor vendors and sample programs. eSOL sells the UCT µT-Kernel 2.0 GCC Development Kit that includes the μT-Kernel 2.0 and development environment of GCC/Eclipse. Tools and programs required for development, such as Eclipse integrated development environment, GNU C compiler, JTAG ICE, etc., are included in this package and offered at a reasonable price. This package is perfect for developing ARM Cortex-M-series processor-based MCU systems with tight cost and resource constraint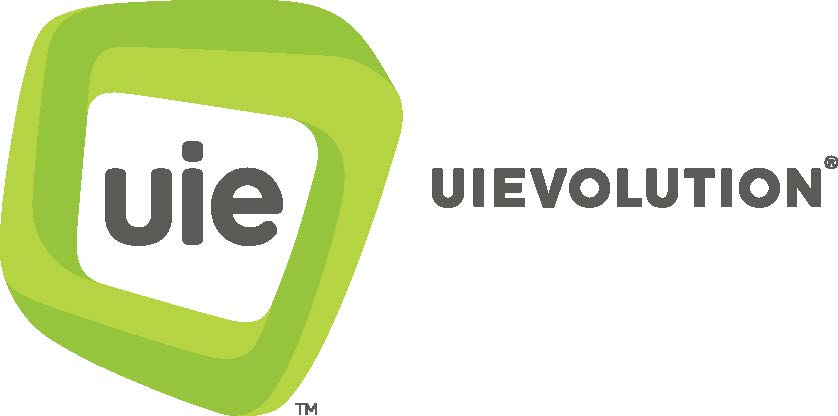 UIEvolution is a global connected screen solutions company specializing in highly scalable mobile products and services. We help companies take full advantage of mobile to extend their brand, deliver their unique business objectives and connect the mobile lifestyle of their customers to other consumer devices by using UIEngine™ that is the software system for application logic and cross-platform delivery.
eSOL is a distributor of UIEngine. eSOL and UIEvolution provide GUI solution which combines eSOL's eT-Kernel RTOS and UIEngine.

Board

AVALDATA supports your business opportunities, from with the porting of real-time OS such as ITRON with advanced core technology, latest design technology, long experience in the embedded field, to software development technology which supports any hierarchy of the system, based on lots of accumulated know-how in industrial fields required high reliability.
AVALDATA offers BSP for your immediate evaluation by porting the OS to standard products. In OEM development, we introduce OS which meets your specification, port eSOL's products and provide middleware to eSOL as well. Moreover, AVALDATA and eSOL are cooperating to develop ultrafast data processing engine and related solutions using many-core technology.