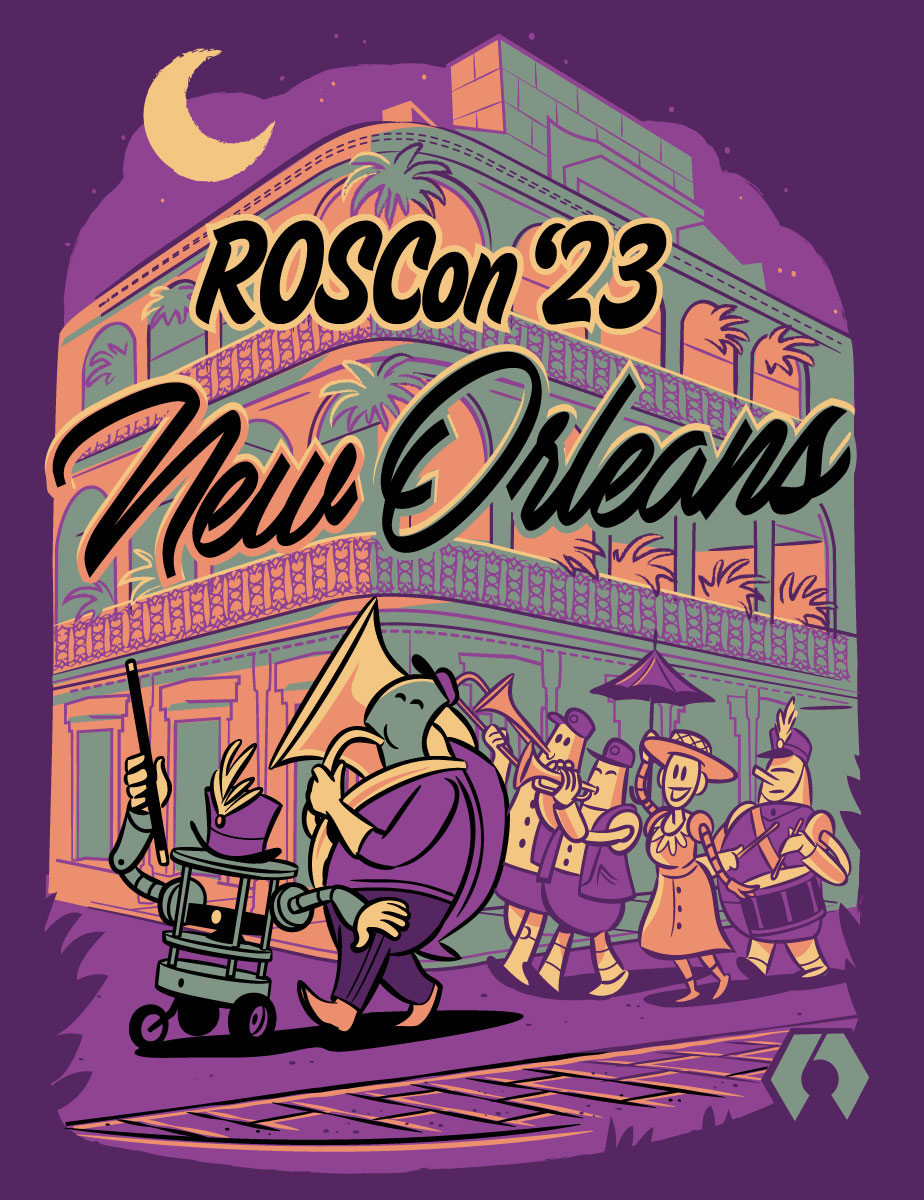 eSOL proudly supports ROSCon 2023 as a Bronze Sponsor.
ROSCon 2023
will be held at The New Orleans Hyatt Regency on October 18th through the 20th, 2023. ROSCon 2023 is a chance for ROS developers of all levels, beginner to expert, to spend an extraordinary two days learning from and networking with the ROS community. Get tips and tricks from experts and meet and share ideas with fellow developers.
eSOL has been working on many customer engineering projects that use ROS, ROS 2 and Autoware in automotive or robotics embedded applications. To date, around 50 full-time engineers are offering ROS engineering services to assist our global customers on these technologies and support their product rollout and commercialization.
eSOL's "
ROS on eMCOS
" complete solution combines ROS 2 with its own safety RTOS
eMCOS POSIX
, allowing seamless integration of ROS 2 or Autoware applications with safety certification.
If you are curious about our
ROS/ROS 2 engineering solutions
, please contact Rolland Dudemaine, VP Engineering to set up a face-to-face or online meeting at the event. We look forward to seeing everyone there.
Event information
Date: October 18-20, 2023
Venue:
The New Orleans Hyatt Regency