Zoom Digital Camera EXILIM Zoom EX-Z300, EX-Z250, EX-Z85
CASIO Computer Co,. Ltd.
EXILIM Zoom EX-Z300, EX-Z250, and EX-Z85, three new models from the EXILIM Zoom digital camera series, are all high-profile digital cameras and as such come with high-resolution CCD; the EX-Z300 comes with a 10.1-megapixel CCD sensor, while EX-Z250 and EX-Z85 have 9.1-megapixel CCD sensors.
EXILIM Zoom EX-Z300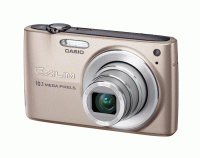 The EX-Z300 and EX-Z250 feature EXILIM Engine 3.0, the newest image-processing module, which produces beautiful image quality even when capturing night scenes or backlit scenes. A notable feature of the EXILIM Engine 3.0 is the Makeup function where users can adjust various settings, up to 12 levels, to enhance the subject's face.

EXILIM Zoom EX-Z250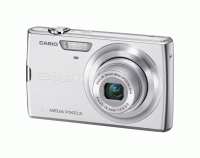 The EX-Z85, on the other hand, boasts face recognition and auto shutter functions. This compact slim camera has a stylish body design and comes in a rich variety of expressive colors, such as black, vivid pink, blue, green, brown and orange.
EXILIM Zoom EX-Z85