Zoom Digital Camera EXILIM Hi-Zoom EX-V7, Zoom EX-Z1050
CASIO Computer Co,. Ltd.
The EXILIM Hi-Zoom EX-V7 combines Casio's well-received Anti Shake DSP, which reduces blur due to shaky hands or a moving subject by using higher ISO sensitivity and faster shutter speeds, with new motion analysis technology that uses the most appropriate ISO sensitivity and shutter speed to capture a moving photo subject. Even at high zoom settings, the EX-V7 reduces most occurrences of image blur.



EXILIM Hi-Zoom EX-V7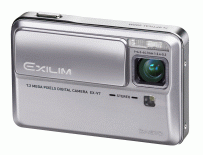 The fashionable, 10.1 megapixel Exilim Z1050 enables you to capture high-resolution images that reproduce crystal-clear even when printing very large sizes. The EX-Z1050 features the image processing module with motion analysis technology to reduce blurring and offset camera shake, and the auto-tracking AF system.

EXILIM Zoom EX-Z1050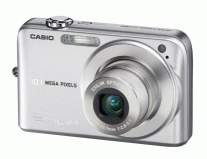 CASIO Computer Co., Ltd.
Comment from Mr. Jun Hosoda, Product Development Division
"eSOL's PrKERNEL is a compact, and yet reliable realtime OS in terms of its features and capabilities. eSOL's proven product and technology were the key factor to the deployment. Their technical supports on our development also helped us greatly."

Products