Overview
The eMCOS SDK is a Software Development Kit that is based on the ultra-scalable RTOS. This Kit is optimal for evaluating eMCOS and multi- and many-core systems.
eMCOS supports the POSIX API and comes with standard driver stacks: developers can easily reuse their Linux or POSIX application assets for single- or multi-core processors and perform evaluations quickly.
eMCOS SDK for Kalray MPPA(R)-256, Renesas RH850, Renesas R-Car H3. and Xilinx Zynq UltraScale+ MPoC are available.
Configuration
The eMCOS SDK consists of runtime software, including eMCOS and middleware components, and eMCOS IDE Plug-in development tools specific to eMCOS.

Runtime software includes eMCOS, TCP/IP protocol stack, FAT file system, USB host stack, and a board-dependent Board Support Package (BSP) that includes the device drivers.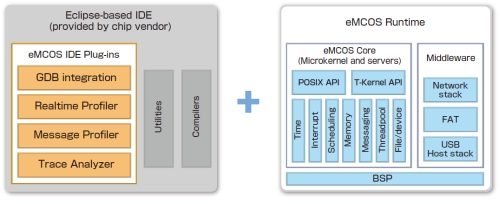 eMCOS application development
The eBinder integrated development environment for eMCOS/eT-Kernel is used for eMCOS application development.
Debugging for many-core processors
The thread (task) level window can be opened to perform operations such as step execution or break.

* Click to enlarge the image.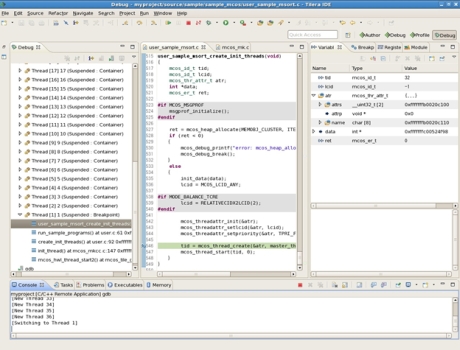 Real-time Profiler
The Real-time Profiler is a sampling-based tool for analyzing and displaying system performance data. Developers can verify that each core, thread, and function is performing as designed. The Real-time Profiler can record and analyze operations over a sufficiently long period of time. This is very effective for analyzing bottlenecks, such as when a specific function in the system runs slowly.

The CPU usage for each thread (task) or function can be displayed in a graph, and the range can be changed in stages between the entire many-core processor, a specific core, or/and a specific thread. Changes in measurements can also be displayed in a time series. This enables the core usage and the operating efficiency of algorithms and threads to be understood intuitively.



*Click to enlarge the image.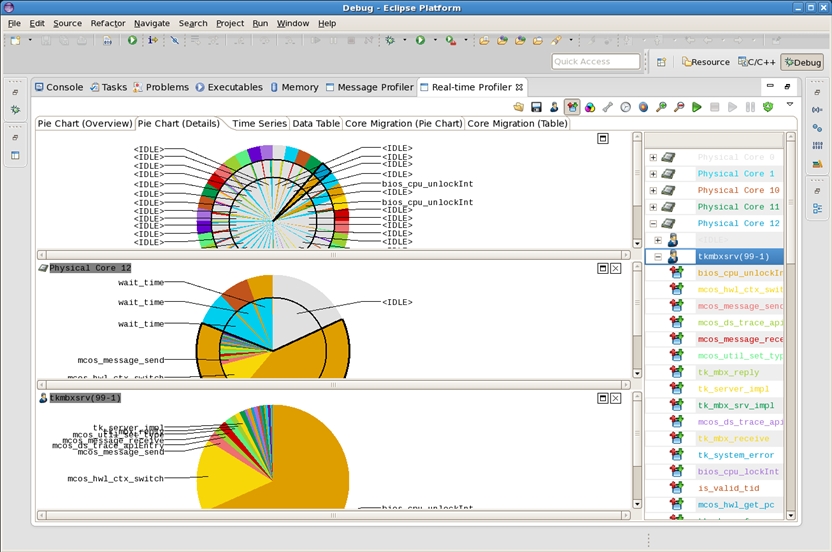 * Click to enlarge the image.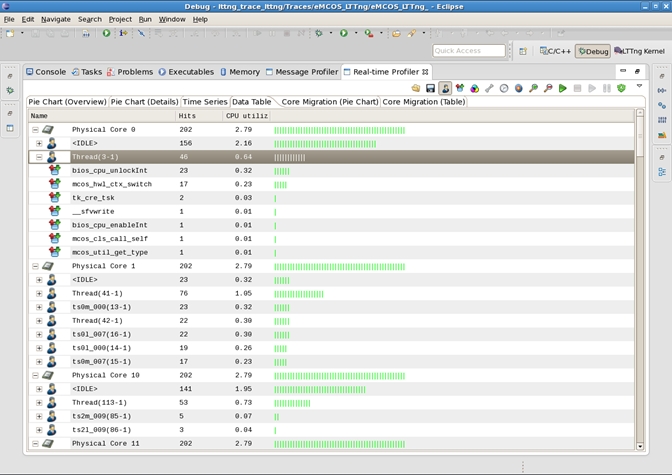 * Click to enlarge the image.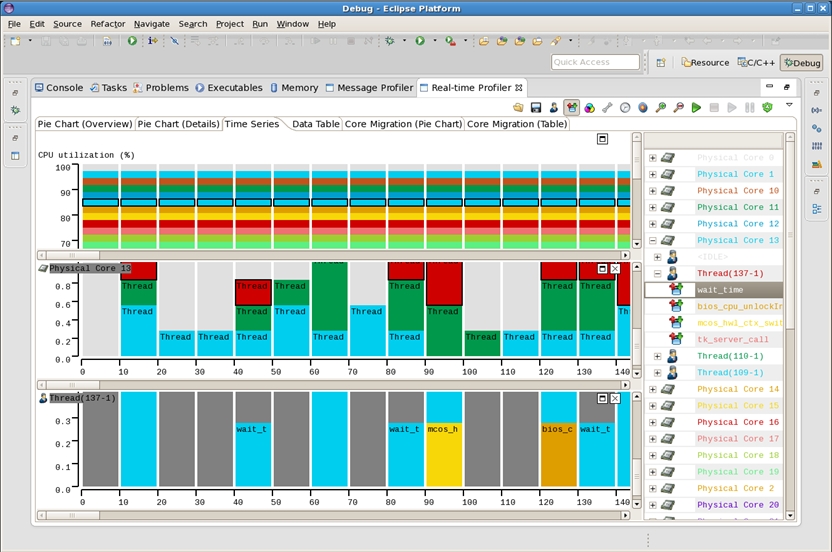 Message Profiler
The Message Profiler tool analyzes the status of message communication.

In eMCOS, most operating system functions, as well as the drivers, middleware, and applications, use the message passing function. With this, developers can understand most of the system operations by analyzing message passing.
Trace Analyzer
Trace Analyzer traces system events including eMCOS API calls, interruptions, and thread switching, and analyzes and displays the results.

* Click to enlarge the image.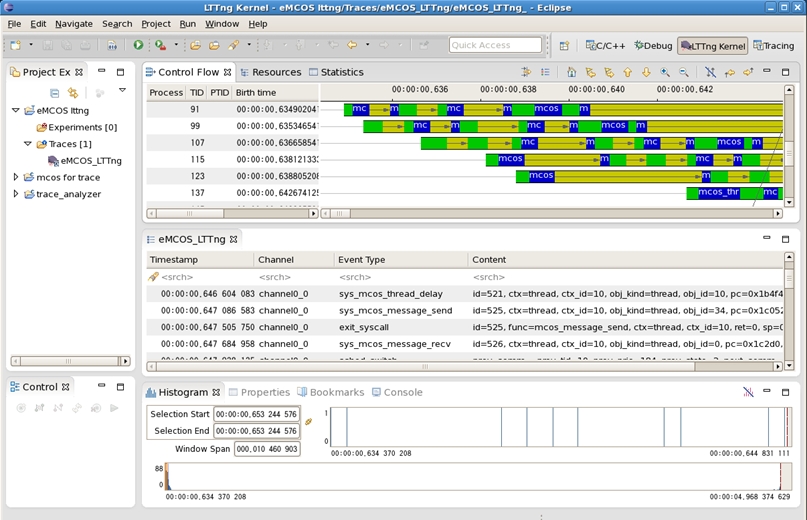 * Click to enlarge the image.